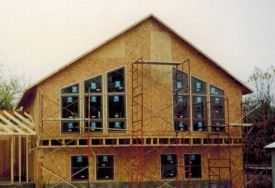 Having a workplace that is protected gives you extra security. As an employer, you have an obligation to ensure a safe work place. Insurance and risk managment go hand in hand, with risk management being the proactive approach and insurance being the reactive one. Unfortunately, some incidents are unavoidable, which is why insurance is so valuable in protecting your company's future. By examining the core of your business, we can help provide solutions that could prevent unneccesary losses.
Trimble-Batjer Insurance Associates, LLP can offer many different programs for different industries, in order to customize a package that fits your needs and industry. We take a proactive approach to our clients' challenges and unique exposures. We will work to indentify and analyze potentional hazards, the determind the most appropriate techniquie for handling the risk in hopes to reduce your insurance costs, while promoting a safe and healthy workplace.
Trimble-Batjer Insurance Associates, LLP's strategies for handling risk and claims:
Claims Management via our in-house claims department
Light Duty & Return to Work Programs
Large Deductible Plans
Retrospective Rating Plans
Saftey Management Consultants via K&S Group, Inc and Carrier Partners

Onsite Saftey Consultations
Safety Training
Safety Inspections
Loss Control Evaluations

Cybersecurity Assessment via partnership with Osi Vision, Inc

Vulnerability management
Penetration testing
Web application scanning
Cyber incident response planning
Business Continuity Plans
Servicing your Risk and Claims Management needs in Texas and beyond.
Having the proper risk management strategies, along with adequate insurance coverage in place can protect your employees and your business from loss and financial damage. At Trimble-Batjer Insurance Associates, LLP, we can service your risk and claims management needs in Texas and beyond.